In his fourth game of Summer League for the Milwaukee Bucks, La Crosse native Bronson Koenig scored six points in 14 minutes.
The Aquinas High School alum was 2-for-5 from the field - including an and-1 seen in the highlights below.
Tonight's #NBASummer Highlights!! pic.twitter.com/v4tAltLg9N

— Milwaukee Bucks (@Bucks) July 13, 2017
 The former Badgers point guard was 1-for-2 from beyond the arc in the 69-65 loss Wed. to Sacramento.
Koenig's best game so far for the Bucks (1-3) came Monday in a 100-93 loss to the L.A. Clippers. He played 22 minutes, scored nine points, going 3-for-5 from beyond the arc. He had no other stats.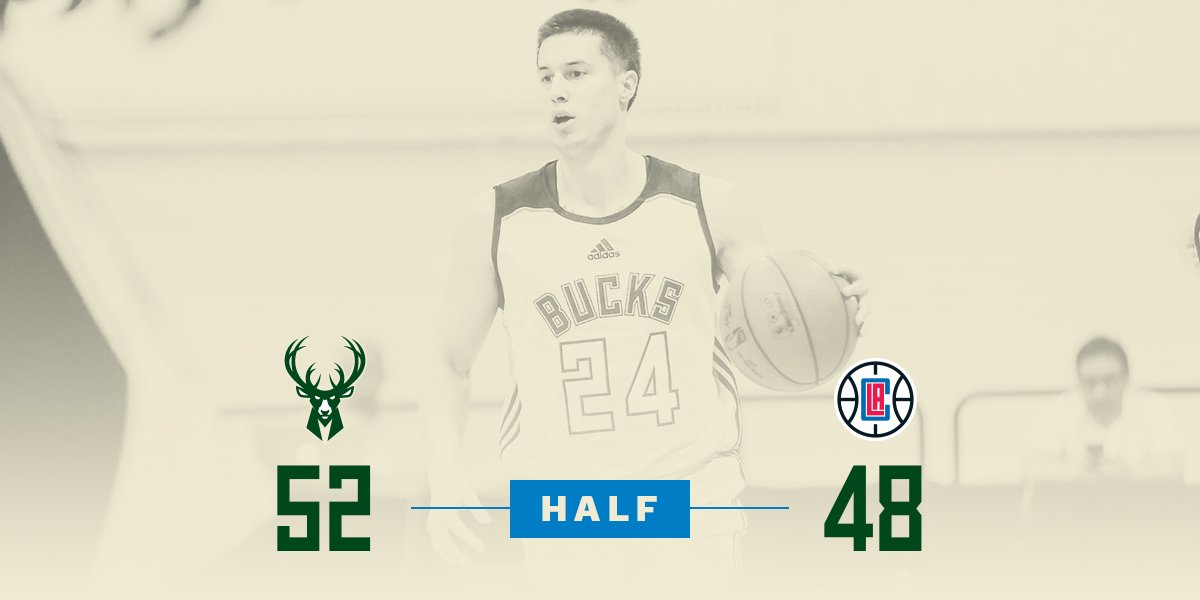 In four games, Koenig has averaged five points in 16 minutes. In total he is 7-for-21 from the field and 5-for-14 from beyond the arc with no other real stats.